Thermoforming Design and Engineering
We match the fit, form and function of your part with the most ideal tooling, materials and production processes.
At Plastic Components, Inc. our design and engineering process begins by matching the fit, form and function of your part with the most ideal tooling, materials and production processes.
Whether we are starting with a new part or replacing an existing metal, glass or fiberglass part, the demands of the end product will guide our design and engineering. For instance, a fender or housing/guard will have different material and dimensional requirements from a floor mat or housing/enclosure.
While the end application is always the primary focus, the finished part requirements will be analyzed to determine the most efficient design. For thick gauge thermoform manufacturing; the most important design criteria are:
Draw ratio is considered to determine part manufacturability - how tall the part is relative to the surface area of the part. Recommended draw ratio is generally 2:1 (height to width) depending on part geometry…with exceptions.
Draft angles are inspected to ensure all individual areas of the part meet design requirements of the part as a whole. A minimum of 3 degrees draft is optimal with lesser degrees draft resulting in higher startup and part costs.
Thickness of the finished part is considered. Plastic Components specializes in heavy gauge thermoformed parts to meet durability and rigidity specifications.
Materials required for the application will also factor into the dimensional design of the part and the recommended tooling.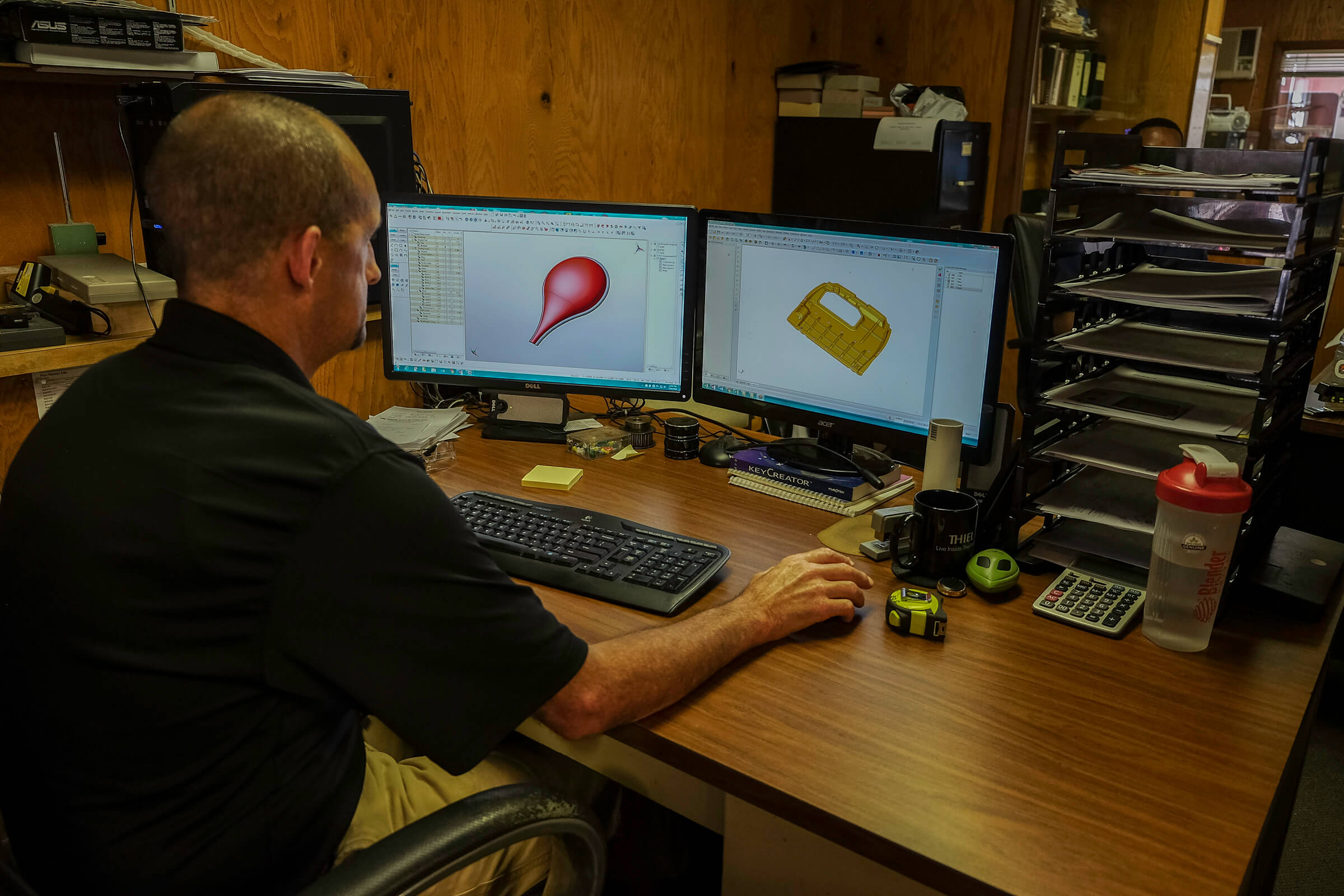 After the part design is reviewed, approved and finalized; we quote the tooling & materials required to meet the needs of production. We look at the shape of the part, the number needed to be supplied per year, overall budget, and we design the tooling to match these production requirements.
The tooling can be aluminum, wood or composite material that is machined to achieve the ideal mold shape, definition and durability. Once molds are produced, identified and quoted our in-house tooling team builds the trim and assembly fixtures to get the parts to market faster.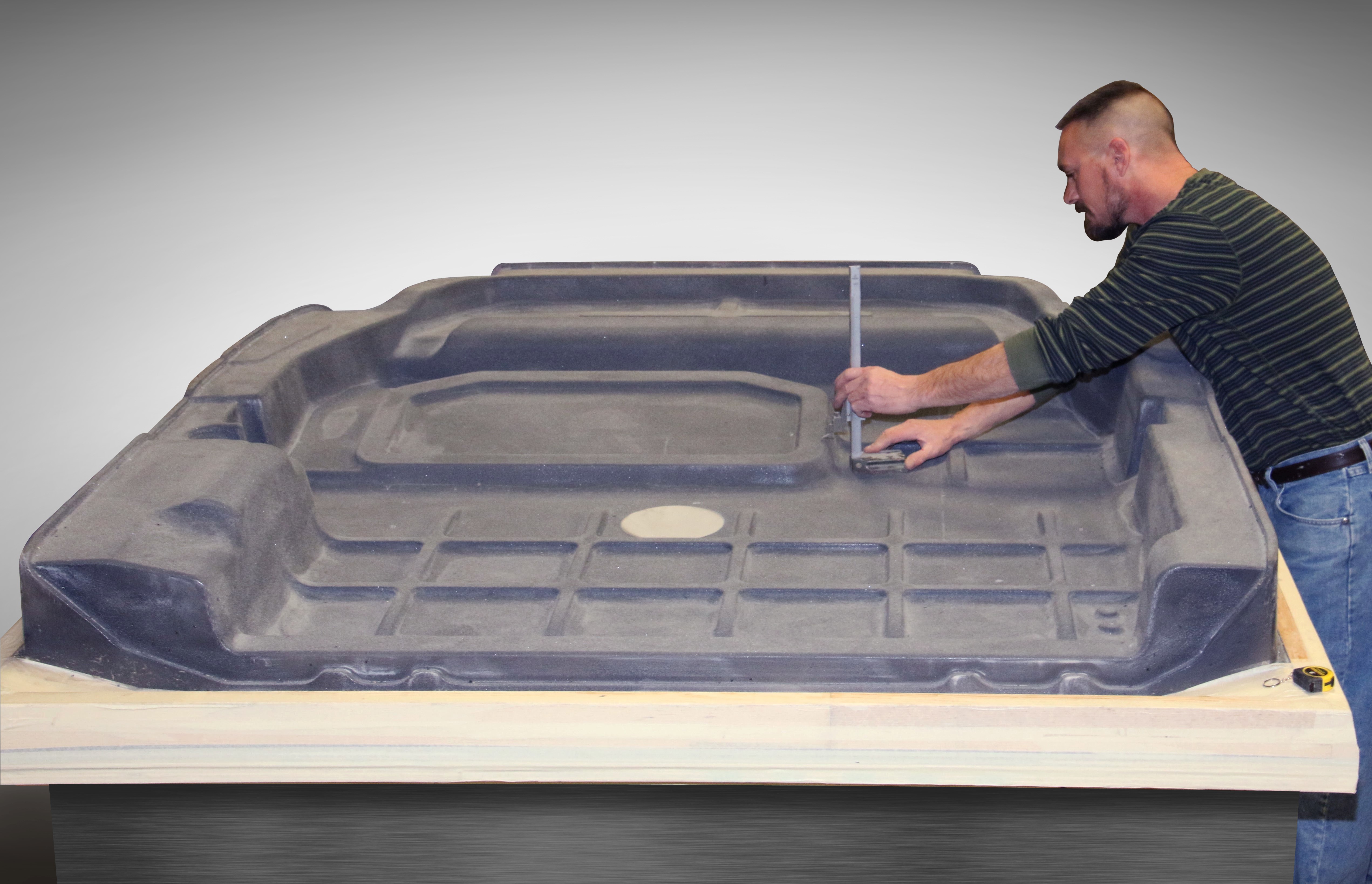 Once the production design and tooling are specified, we produce a sample run of parts to ensure we are meeting the form, fit and function of the original part using a dimensional production part approval process (level 2 PPAP). This phase tests and validates our production methods, identifying any tooling or design changes that may need to be made before the part is ready for full production.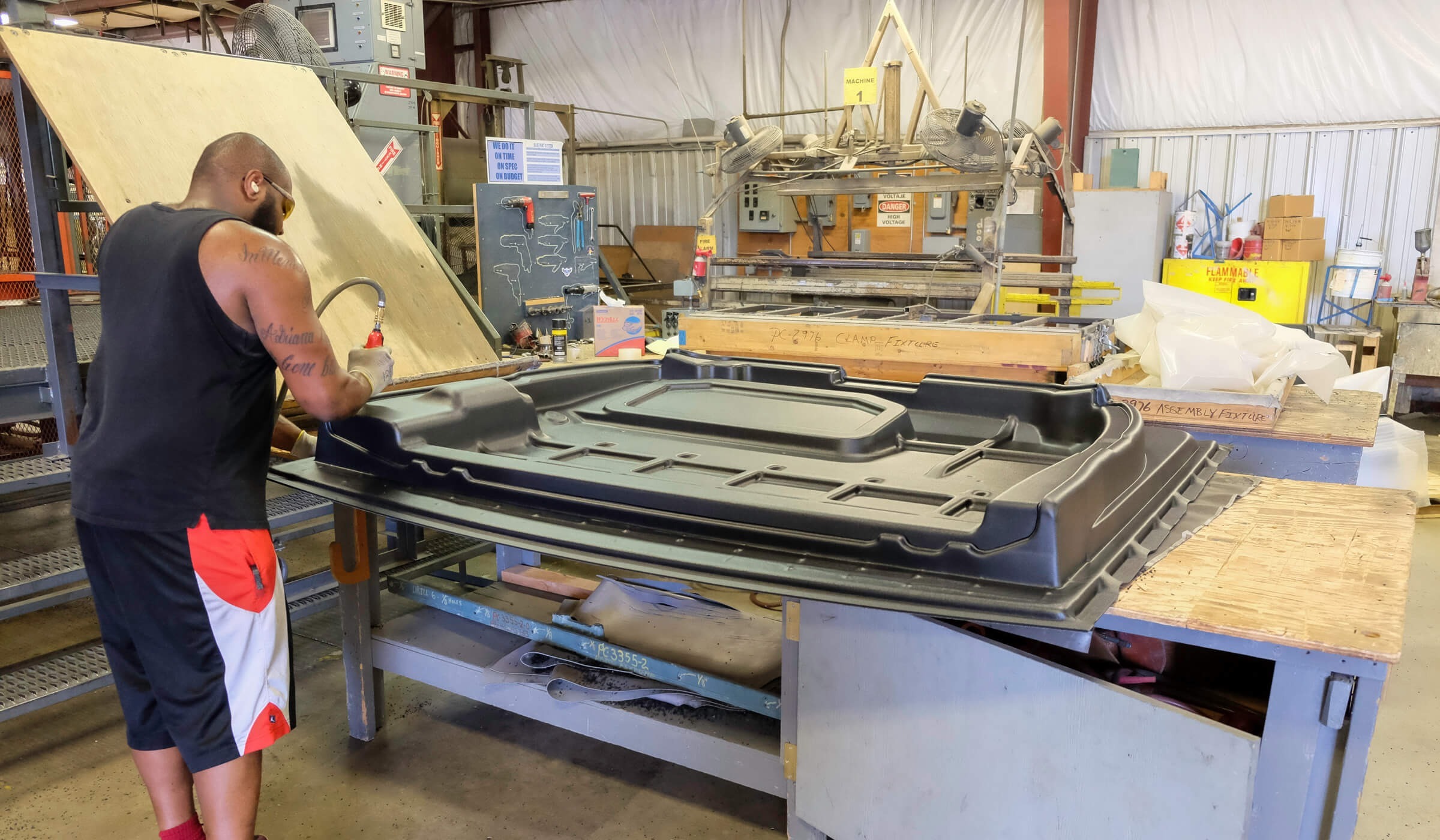 Plastic Components, Inc. Can Meet Your Thermoforming Needs
Key project requirements are analyzed and identified. The professionals at Plastic Components, Inc. have the experience and resources needed to achieve repeatable results to meet fit, form and function requirements. We'll help you save on production costs and provide you with high-quality plastic parts based on your specifications. To learn more about our thermoplastic design and engineering services, contact us today.
Let us create the piece your manufacturing has been missing!