We are excited to launch the new Plastic Components blog.
Our goal is to share helpful articles, industry updates, and stories from the world of thermoformed plastics.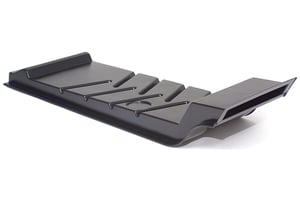 We will create interesting content that will help you decide how best to build your parts, what options are available, and how to improve your business by using thermoformed parts.
Check out our case study here - Build Better for Less with Thermoforming
Who we are
Plastic Components is a thermoform plastics molder specializing in medium and heavy gauge large vacuum formed parts since 1972.
We bring tooling, engineering, and manufacturing under one roof. Our forming capability runs up to 6' X 10' with fixture and CNC trims.
Materials we form
Some of the materials we form include ABS, HDPE, HMWPE, Polycarbonate, Polystyrene, PVC, TPO, TPR, Nylon, including compounds with unique physical properties such as MVSS 302, Low Smoke/Low Tox and, Low Flame.
What we make
We specialize in supplying large and heavy-duty custom thermoformed plastic parts with lower tooling costs and minimum quantity runs than other plastic processes. Thermoformed plastic parts are lighter weight and highly styled as opposed to fiberglass and metal. Thermoformed plastic parts are cost-effective and durable.

Services we offer
Many assembly services are available, including epoxy bonding, sonic welding, riveting, steel & nylon fasteners, hinge incorporation, and screen installation. Short lead time tooling options available.
We will deliver your thermoformed parts on time, to specification, and on your budget!